We are offering a range of
triathlon
and
swim performance
training weeks in 2022, partnering with Group Evolution in the Loire, France
To progress and perform, the quality of coaching sets our training weeks, performance clinics and retreats apart.
Specific, individually tailored training to improve your physiology across three sports
Detailed understanding of the requirements of your particular events and/ or season's strategy
Qualification goals for standard distance triathlon (ITU, ETU) or long distance World Championships (global Ironman or Challenge events)
Stage of development towards your goals
Attention to the recovery process where adaptation from training and strength/ speed gains are made (while resting!)
Motivation and psychology of world class athletes and coaches, to support and extend your mindset
Current nutritional practices and implementing research backed methods used in elite endurance sport
Our 2022 triathlon performance training weeks promise to be the most exciting opportunities to expand your knowledge of training and recovery, triathlon performance and individual potential, post pandemic! Sign up to one of our triathlon performance weeks in Europe, this season.
Evolution Group Training Retreats – coached by Fiona Ford, head coach Triathlon Europe.
Next-Level Triathlon Training Retreat, Loire France 12th to 18th June, 2022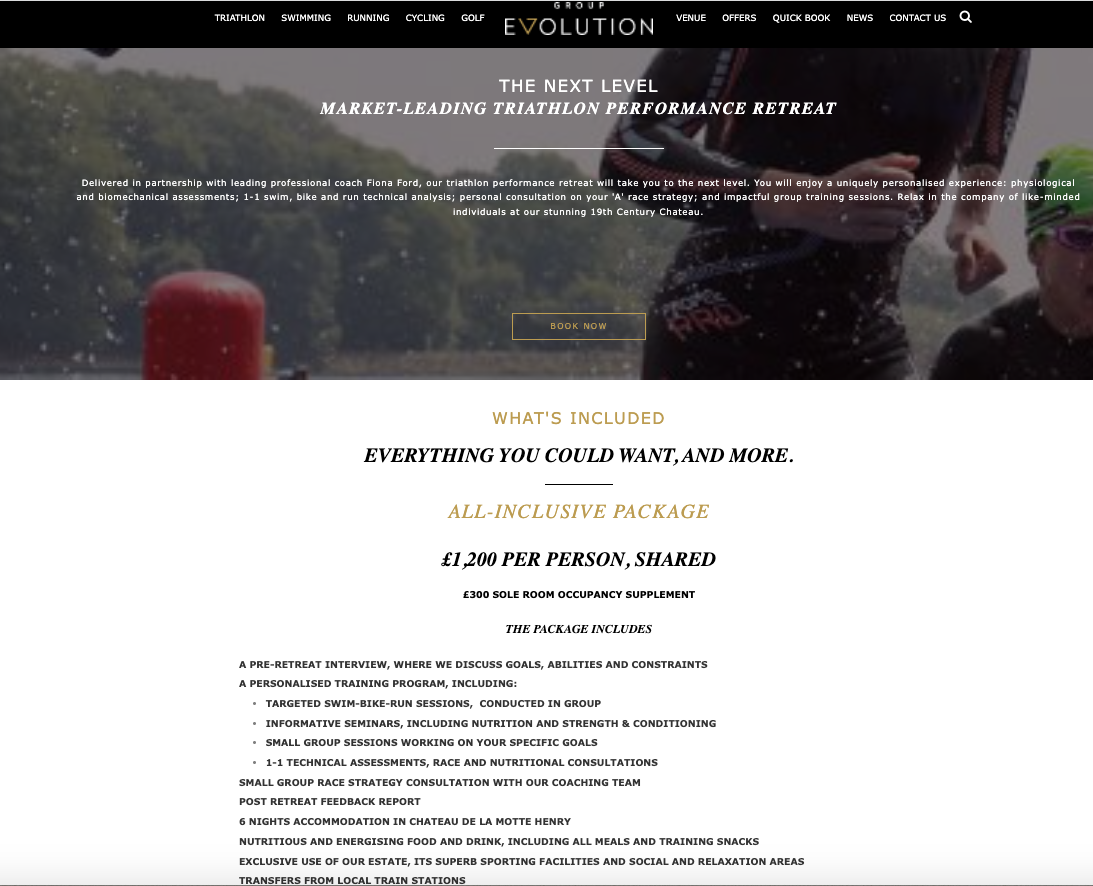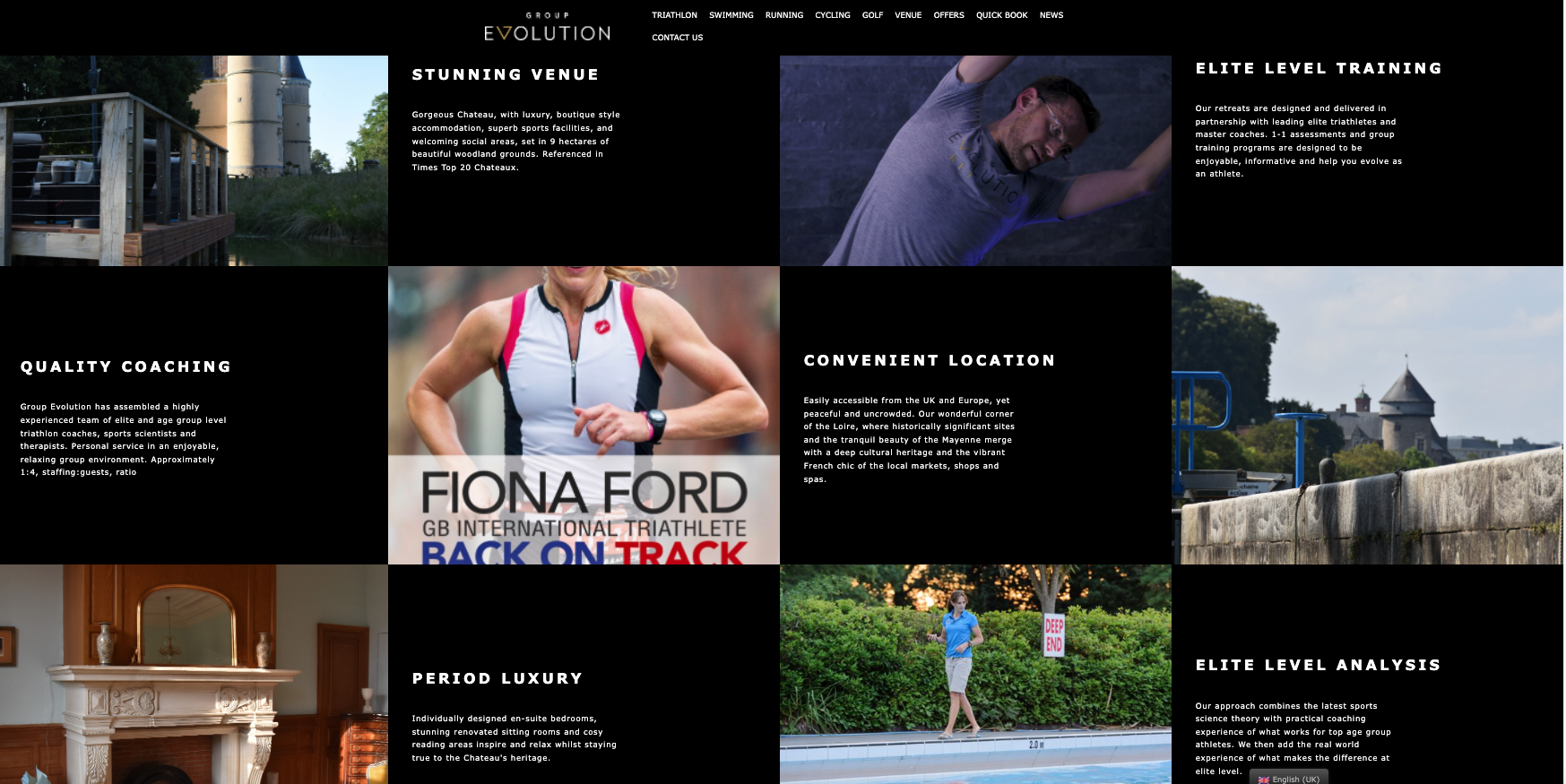 Click on the images to find out more information or to view availability. Please
contact us
if you have any questions about this retreat.
---
Swim Smooth 4 day Clinic / Long Weekend, Loire France 18th to 21st June, 2022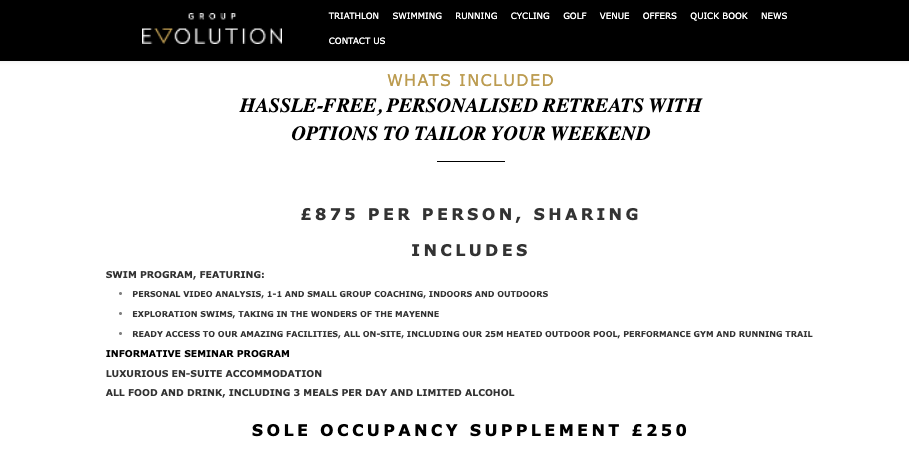 A 4 day swim focused weekend including Swim Smooth video analysis, stroke correction, coached pool and open water training sessions. Chateau de la Motte Henry is a beautiful, 19th Century Chateau set in over 9 hectares of glorious parkland in the Pays de la Loire, with a stunning lake nearby.