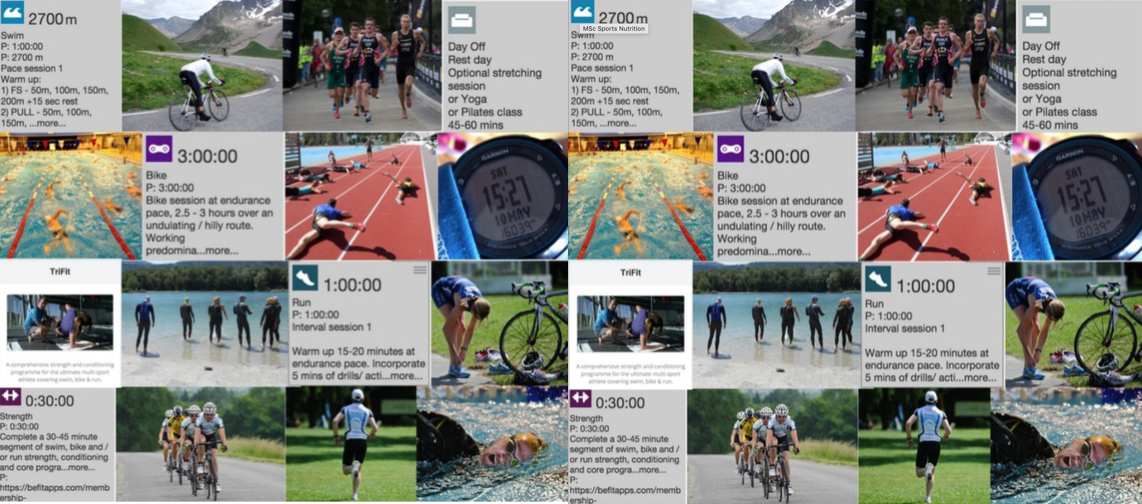 Athlete Centric Training Systems
Triathlon Europe's Training plans for triathletes are tailored to an athlete's performance strengths and relative weaknesses. Having a training plan designed individually for you puts your requirements for performance improvement at the centre of the plan. The sessions you work with and deliver on, are truly 'Athlete Centric', what you need to improve upon to become the best athlete you can be.
Our swim, bike, run and triathlon training plans build progression weekly and from phase to phase, designed with performance improvement built in, from experience coaching hundreds of athletes to success. If you are a significantly stronger cyclist, runner or swimmer compared to non dominant disciplines, your plan will address this on a technical and physiological level.
Understand what 'type' of athlete you are and therefore what components your training plan needs to contain, based on whether you are a strong cyclist, swimmer or runner, or balanced across all three disciplines, in triathlon performance terms. Further key considerations include your injury history, lifestyle factors, technical skills within each discipline, mindset for training and tactical training for racing. Rest assured, an Athlete Centric Training plan offers so much more than simply swim, bike and run sessions as you would expect from a the multi disciplinary nature of a sport such as triathlon!
Triathlon Europe's training plans include a major performance enhancing component, a strength and conditioning program specifically for triathletes. This includes technical training, bio-mechanical screening for each discipline, functional strength and core exercises. The strength and conditioning program will allow an athlete to focus on specific swim, bike and run components to your specific swim, bike and run sessions. You can also be coached by Fiona each week by joining her online sessions over Zoom, if you want some remote technical feedback.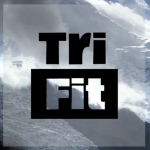 STRENGTH & CONDITIONING
Fiona and Triathlon Europe partnered with Be Fit Apps and La Clinique du Sport renowned sports physio Neil MacClean Martin to create the first swim, bike and run specific strength and conditioning App for triathletes in 2015. The program can be implemented regularly alongside an athlete's multi-sport training, in time effective chunks of between 15 and 30 minutes daily or if preferred constructing a 60-90 min comprehensive S&C session focusing on individual strength, core and functional exercises for swimming, cycling and running. Nearly all of the exercises require only limited equipment you would find at home, such as an exercise mat, stretch/ elastic cord or towel, water bottle and the athlete's own body weight for movement and sport specific movement patterning, improved range of movement and core stability/ strength.
TriFit contains over 200 exercises for swimming, cycling and running. By profiling or screening the athlete in bio mechanical terms for swimming, cycling and running, a tailored strength and conditioning program can be very effectively implemented. The TriFit programme offers a screening tool to identify imbalances in each discipline, core workouts for swim, bike and run, specific drills for each discipline to improve functional strength and movement patterns for endurance and/ or multi sport events.

Athletes signing up for a Training Plan receive a discounted TriFit subscription with our partners at Be Fit Apps .
Having a bespoke training plan to follow that is designed by athletes, for athletes, brings a new dimension to improvement in endurance and multi sport events. An Athlete Centric approach starts with assessing the relative performance strengths and weaknesses of an individual and planning realistic progression by tailoring the training volume and intensity to the chosen race distance around lifestyle factors or limiters. Having an athlete centric plan ensures that you get faster and produce new PB's every season, consistently. Anyone who has followed a one size fits all training approach will have experienced the limitations this brings to performance improvement, consistency in results and progression each season.