There is something mystical about the idea of Ironman. The longest, toughest distance in triathlon, taking in a 2.4-mile swim, a 112-mile bike ride and a 22.62-mile marathon, it is one of the hardest one-day events in the world. Those who finish earn a new, elevated status.
Competing at the Ironman World Championships, which happens every year in Kona, Hawaii, is the ultimate feather in a triathlete's cap. With extreme weather conditions ranging from blazing hot temperatures to wild crosswinds, and a sacred history behind it, it's the big day to end all big days.
The first ever Ironman started in the waters of Waikiki, Oahu, on February 18, 1978 and is now a legendary tale, which is passed down from triathlete to triathlete. The race was the final word in a debate between the swimmers, cyclists and runners in Hawaii – who was the fittest?
US Navy Commander John Collins decided the only way to find out was to combine the state's three biggest endurance races – 2.4-mile Waikiki Roughwater Swim, the 115-mile Around-Oahu Cycle Race and the 26.2-mile Honolulu Marathon. Whoever could complete all three in the fastest time would be the Ironman champion.
That day, 15 men started and 12 finished. Gordon Haller became the first ever Ironman champion in 11h 46m 58s. The next year, in 1979, Lyn Lemaire became the first female Ironman champion (and placed 5th overall) in 12h 55m 38s. In 1980, when ABC broadcasted the race to American homes, Ironman's fate was sealed as legend – and the next year the race was moved to its current location of Kailua, Kona.
The growth of the sport and this event – now the annual World Championships – is staggering. In 2019, around 100 pros and age-group athletes competed in the event, with a cash prize of $120,000 each for the men's and women's winner. Jan Frodeno holds the men's course record, which he set in 2019 in 7h 51m 13s, and Daniela Ryf scooped the women's record in 2018 in 8h 26m 18s.
But it's not just about the Pros: 2,000 age-group athletes competed in last year's championships, for their own age-group world titles. The top five in each age group wins a coveted 'Umeke' trophy. In Hawaiian culture the 'Umeke' was often used for holding water. Water being a source of life, without water there is no life, particularly in the lava fields of Kona! Each individually carved wooden bowl is a symbol of achieving a goal that demands a tremendous amount of strength, emotion and determination. Coach Fiona won hers for her 3rd place finish in 2016 in her racing comeback four years after life-changing injuries sustained in 2012.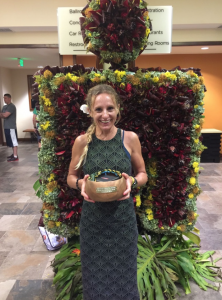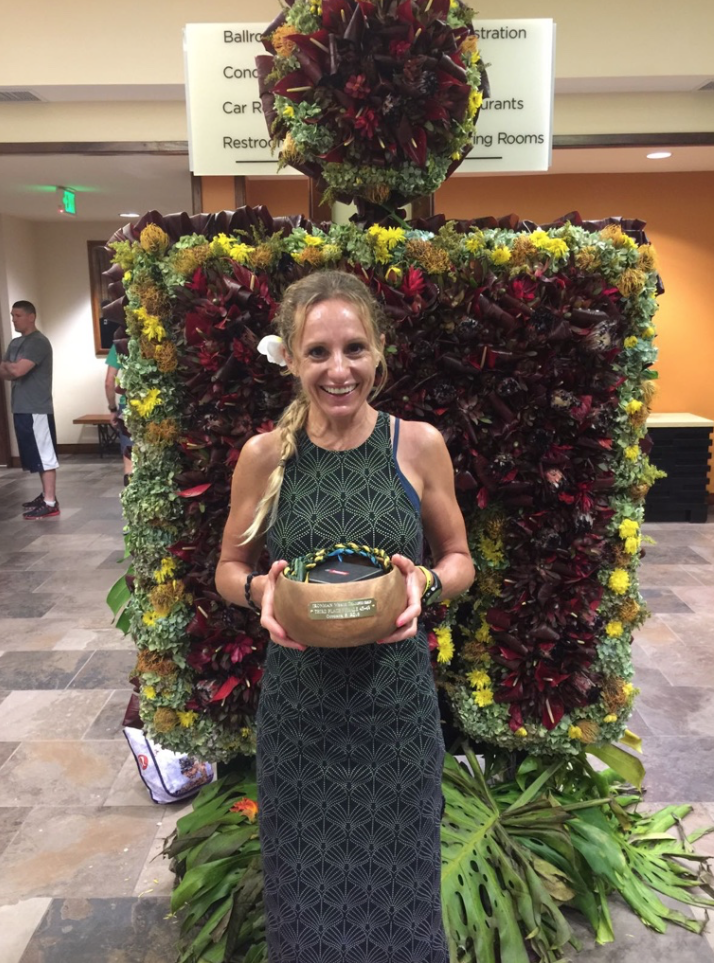 Every year adds to the web of Ironman stories – everyone goes to Kona with their own personal dream. Between 1978 and now, there have been jaw-dropping moments, rattling physiological failures and tooth and nail battles to the line. These are the most iconic among them:
The first Ironman, 1978
Gordon Haller becomes the first Ironman ever. After 'surviving' the swim, coming out 20 minutes behind the leaders, he began to make his move on his steel bike and finished the second leg just 12 minutes behind. On the run, the leader John Dunbar's team ran out of water and started supplying him with beer. When Haller caught him at 21 miles ("he looked so bad," he told Men's Journal) he knew he had the race in the bag and brought home the win.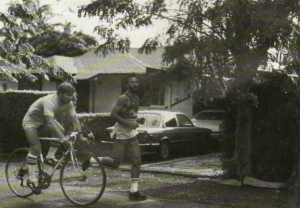 The Crawl, 1982
Once you have seen footage of The Crawl, you can never un-see it. Surprise front-runner Julie Moss, a kinesiology student at Cal Poly San Luis Obispo, collapsed just 15 feet before the finish line in front of ABC cameras and proceeded to rise and fall again and again in a desperate effort to make it to the end. While all this was happening and darkness fell, rival Kathleen McCartney, completely unaware that she was about to overtake crawling Moss, ran into first place and took the victory.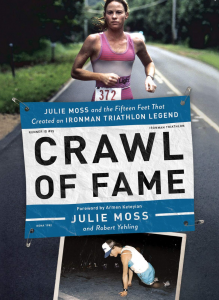 The Iron War, 1989
Every year, Kona supporters watch in the hope of another Iron War – one of the most dramatic stories in the history of sport. The battle of their generation, Mark Allen had come to Kona six times to try and beat legend Dave Scott. The athletes were neck and neck, stride for stride and stroke for stroke for the entire race, finishing less than one minute apart and shattering the course record by 20 minutes. After five losses to six-time champion Scott, Allen finally got his win that day.
Sign up to Dave Scott's training camp in April and be coached by a true legend of the sport.
Fiona Ford is supporting coach at this Group Evolution Retreat
Paula's 'perfect' race, 1992
Is it possible to have a perfect IRONMAN World Championship race? Most would say it's not. But one person, Paula Newby-Fraser, proved you could. Paula Newby-Fraser raced her own race from the front, and finished 11th place among all athletes, men and women. Her finish time was 8:55:28. She set a lot of firsts in her career. This one stood for an amazing 17-years until 2009 before someone went faster. And what cemented this accomplishment as one of the greatest in the history of IRONMAN is that her margin of victory was a massive 26-minutes and 12-seconds, the largest in what many would call the modern era of IRONMAN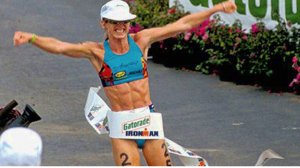 The Crawl 2.0, 1997
As Sian Welch and Wendy Ingraham entered the finish chute in the 1997 World Championships, they both collapsed – Welch due to calorie deprivation and Ingraham because of cramps. Staggering, crawling and clambering their way to the end, they finished fourth and fifth respectively. Greg Welch, Sian's husband, who raced with Dave Scott and Mark Allen in the early decades of Ironman, is a well recognised commentator at the World Championships as well as many Ironman events globally.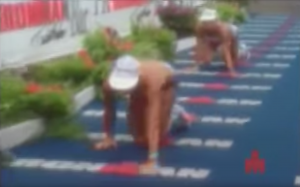 Part 2 of our history of triathlon series will follow soon, with the 2000 Olympic Games Triathlon in Sydney Australia!