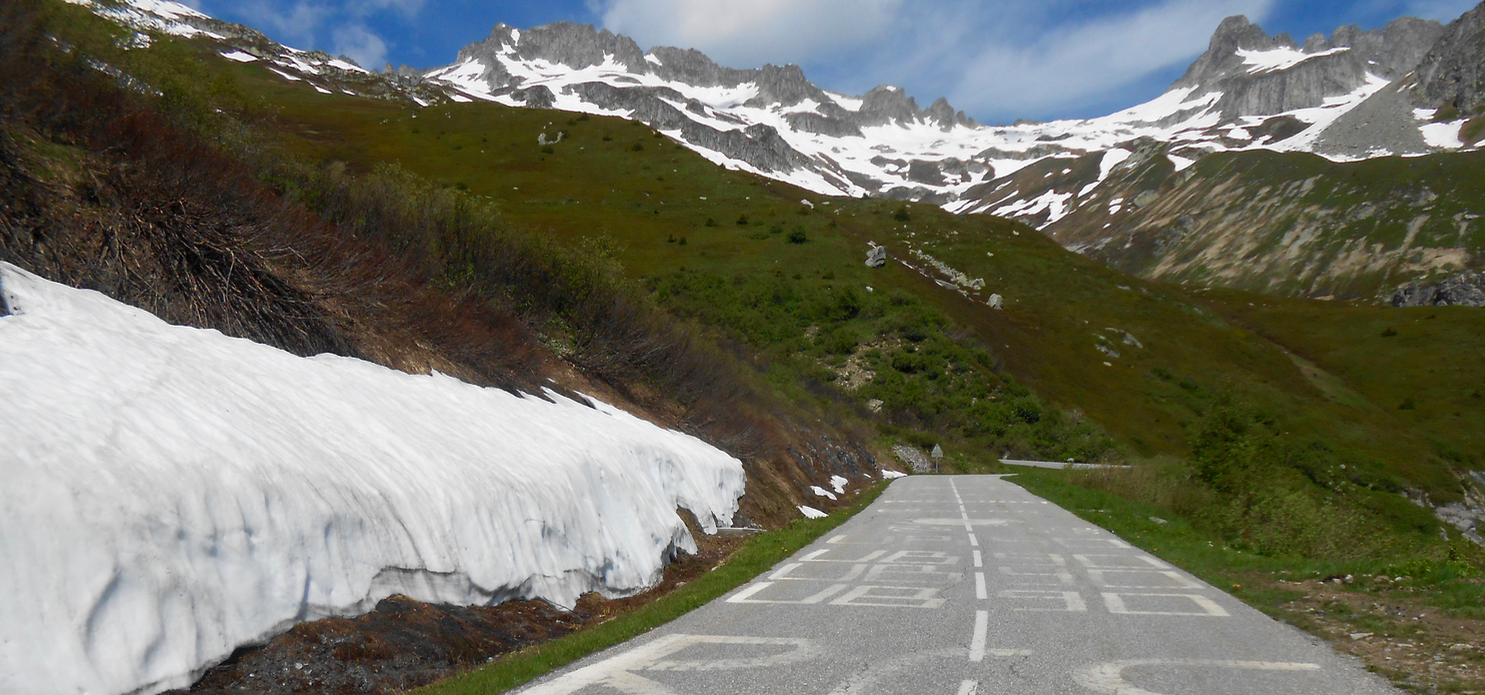 Experience this year's Tour de France stages 17 and 18, with our final day cycling the culmination of Paris-Nice 2017.
Our guided cycling tour is a once in a lifetime experience to ride from point to point over the Northern to Southern Alps, through a stunning landscape. Cycle the switchbacks and turns lettered with legendary cyclists. Admire and explore views of alpine lakes, Spring meadows and leafy forests contrasted with the arid, jagged peaks of the highest mountains in the alps. You'll experience first-hand cols made famous by the Tour de France and Paris-Nice, past and present. Fully supported every day to ensure you meet the challenge.
*Cols featuring in this year's Tour de France or Paris Nice 2017
Cote du Domancy (809m) 2.4km long at 9.6% – category 2
Col des Saisies (1657m) 13.4km long at 5.2% – category 1
Cormet de Roseland (1967m) 20.3km long at 6.0% – category 1
Col de la Madeleine (2000m) 19.8km long at 7.7% – HC (hors catégorie)
Col du Glandon (1924m) 21.3km long at 6.9% – HC
Alpe D'Huez (1960m) 13.8km long at 8.1% – HC (option A)
*Col de la Croix de Fer (2067m) 31.5km long and 5.7% – HC (option B)
*Col de Telegraphe (1566m) 11.8km and 7.3% – category 1 (option B)
*Col du Galibier (2655m) 34.8km long and 6.1% – HC (option B)
Col du Lautaret (2058m) 34.2 km long and 3.8% – category 1 (option A & B)
*Col d'Izoard (2360m) 19km long and 5.8% – HC
*Col de Vars (2108m) 22.6km long and 5.5% – category 1
Col de la Cayolle (2326m) 29.1km long and 4.1% – HC (option A)
*Col de la Couillole (1678m) 7.25km long and 3.5% – category 1 (option A)
Col de la Bonette (2712m) 24.1km long and 6.6% – HC (option B)
*Col Saint-Martin (1515m) 7.5km long and 7.2% – category 1
*Col de Vence (958m) 9.7km long and 6.6% – category 1
*Cote de Gattieres (262m) 4.5km long and 4.8% – category 2
You will be supported by experienced and professional guides over this route with daily vehicle back up. Accommodation is in comfortable hotels and is fully inclusive for the 7 days of the tour. You need to arrange your flight into Geneva on Friday 9th June and your outbound flight from Nice on or after Friday evening 16th June 2017. We take care of the rest! Your transfers are arranged once you book, pay and confirm your flights.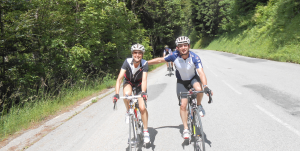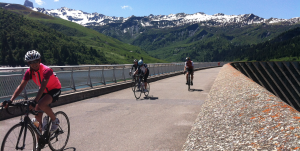 Riders need to be in good physical condition for this cycle tour, cycling a minimum of 200 km per week leading up to the tour. Experience of riding in the mountains or previous alps cycling would ensure you enjoy the tour on your bike, rather than inside the van. You need to be comfortable with a 4-6 hour day in the saddle, on consecutive days. Descending and handling skills become highly developed after a tour like this, however the Grand Alps Tour is unsuitable for beginner cyclists (< 2 years experience on the bike). Muscular and aerobic endurance capacity is boosted naturally by the altitude gains each day, and sustained climbing. Most cols take ~ an hour for an intermediate cyclist to ascend, working at a moderately strong, sustainable effort (at FTP).
Please contact us if you have any questions regarding the pre-requisite ability or setting up a 'pay as your ride' plan.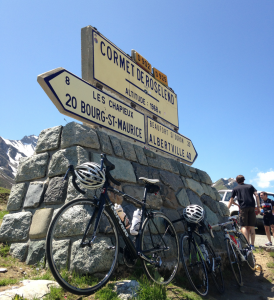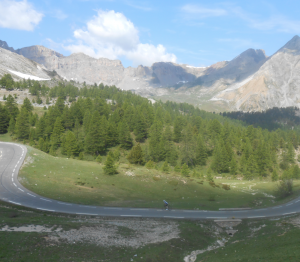 ---
Dates: 9th to 16th June
Price: £1500.00
Includes:
7 day guided cycle tour over the Alps
Breakfast, lunch on the road and evening meals (drinks extra)
Transfer from Geneva airport Friday 9th June
Transfer to Nice airport Friday 16th June (for your evening flight)
Shared twin room accommodation
Professional ride support
Daily luggage and bike box/ bag transfer
Images captured as you ride each stage, as a momento of your tour