Fast track your swim efficiency and speed development for triathlon and open water swimming events with Swim Smooth's world class Video Analysis and Stroke Correction methods.
Fiona's half day Swim Smooth Video Analysis and Stroke Correction Workshops are a summarised version of the Swim Smooth all-day clinic. Each workshop consists of 45-60 minutes in the water, having your stroke filmed from all angles in super-clear, high definition footage. A short stroke correction session focuses on key technical elements to improve your swim efficiency such as breathing, modifications to your body position, improving rotation or simple catch drills to improve your 'feel for the water'.
With numbers limited to 6-8 swimmers you will receive individual feedback and understand how to apply identified key aspects to improve. A classroom based session follows the pool time, where each individual swimmer's footage is analysed in HD, slow motion and from all angles. The unique Swim Smooth above body and underwater filming angles facilitate identifying 'cause and effect' scenarios in the swimmer's stroke for correction. Fiona summarises each analysis with up to 3 key elements for improving your swim efficiency and speed based on your goals, whether they be triathlon or open water swimming.
You will receive a follow up swim improvement pack containing sessions to work through for 8-12 weeks, your recorded video analysis and footage to take away after the workshop. There is no need to make lists or notes as the analysis is recorded for you, including the comparative analysis to elite swimmers and triathletes for powerful visualisation and clarification of optimal and efficient technique!
The many testimonials from swimmers over the years who have attended these workshops and benefitted from the individual approach to swim improvement attest to the effectiveness of visualisation to understand how to correct their stroke and movement patterns. In addition, the specific advice as to what is relevant to your individual stroke compared with efficient swimming of elite triathletes, pool and open water swimmers of which there are many examples.
Fiona will provide specific advice for you to implement and improve your swimming, in the context of your training and racing environment as well as your Swim Smooth Swim Type.
Swim Smooth Video Analysis and Stroke Correction half day Workshop dates 2017
Venue: Wimbledon Leisure Centre
Sunday 10th December 2017 – 7:00am to 12pm – Wimbledon Leisure Centre

NOW FULL!
Sunday 14th January 2018 – 7:00am to 12pm – Wimbledon Leisure Centre

Sunday 11th February 2018– 7:00am to 12pm – Wimbledon Leisure Centre

Sunday 11th March 2018– 7:00am to 12pm – Wimbledon Leisure Centre

Gift vouchers for Christmas are available and can be redeemed against any of the above dates in the New Year

Search and book Swim Workshop availability or download the App to your Smartphone or tablet and book on the go.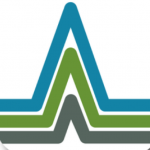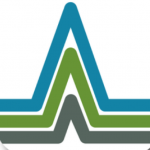 ---
Recent Swim Workshop feedback can be found on our testimonials page
---
Cancellation Policy – the small print
Swim Workshops
Any cancellations made in the 72 hours prior to a booked place on a Video Analysis Swim Workshop will be charged at full rate unless a replacement swimmer can be sought. By registering for a session, you agree to these terms.
---